Find us on Facebook
The Carbon Peers group is now active on Facebook. This group is for researchers who are interested in or are willing to participate in peer review of contemporary research related to the global carbon cycle. Join the group here.
Editor's quote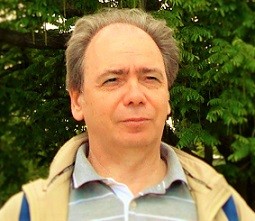 In addition to its traditional role in providing diagnosis and prediction of the changes in the global carbon cycle, science has now also a role in helping society mitigate the changes by revealing the effectiveness of globally concerted actions on reducing CO2 sources and enhancing CO2 sinks. Carbon Balance and Management is the journal that helps scientists to meet this challenge.
Aims and scope
Carbon Balance and Management is dedicated to publishing original research related to the understanding of the global carbon cycle, as well as methodologies for its measurement and analysis and reviews of topics within the field. This includes studies of spatial and temporal distributions of carbon pools and fluxes, control and feedback mechanisms of the carbon-climate system and points of intervention for managing the carbon-climate-human system. The journal supports the work of the Intergovernmental Panel for Climate Change (IPCC) by providing governmental and non-governmental organizations with instantaneous access to contemporary knowledge, including paradigm shifts and consensual views.